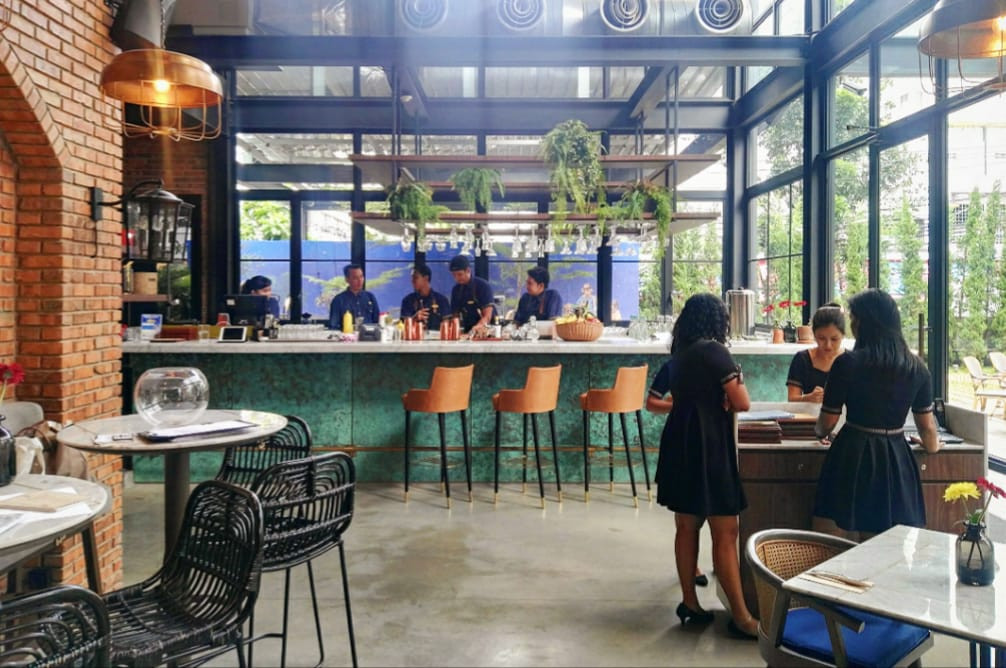 Courtesy-jakpost
Jakarta in Indonesia has tons of things to do and sites to visit. One of the best things to do while visiting Jakarta, is to visit a few coffee shops. Coffee has become largely popular due to the influence of a lot of tourists coming over in the last few years. And that is why, you should also consider heading over to some of the amazing coffee shops in Jakarta.
Twenty fifth – If interior is what you look for in a coffee shop while sipping on your favorite caffeine, then head over to south side of Jakarta in KebayoranBaru at the Twenthfifth café. You are bound to see tons of wooden chairs, terracotta pots, ceramic sugar containers etc, for a rich and homely experience.
Samakamu – This coffee café serves a unique drink which nothing but iced coffee comprising of milky texture. The presence of strong taste stays behind even after the ice is melted. Try it out, you are bound to love it.
Ottoman's Coffee Brewers – This café sees tons of locals and tourists coming for to enjoy their favorite coffee drink. Moreover, 'Pink' is what defines this café in a better way with interiors painted in this color. For instance; if you ask for a shot of expresso, then you will be served inside a pink color cup.
Brew & Wood – This coffee shop or café has a beautiful and calm ambience that lets you enjoy sipping on to your favorite drink. The interiors have transparent glasses that are surely going to tempt you to enter this amazing café.
Before you decide which café to enter, make sure you get the best package for your Indonesia tour.
Consider Heading over to these Coffee Cafes in Jakarta